ASHER DER VON HAUSE KENNEL
Welcome to our webpage, the home of Asher der von Hause Kennel. My name is Cody Asher and I am the proud current owner and operator of the Asher Der Von Hause Rottweiler kennel.

We are dedicated breeders with high goals to breeding these rotties. We look into the temperament of both the sires and dames. These dogs have magnificent pedigrees but it's a lot more than just putting two dogs together and getting pups.
Ezekiel Von Warterr
Champion Bloodline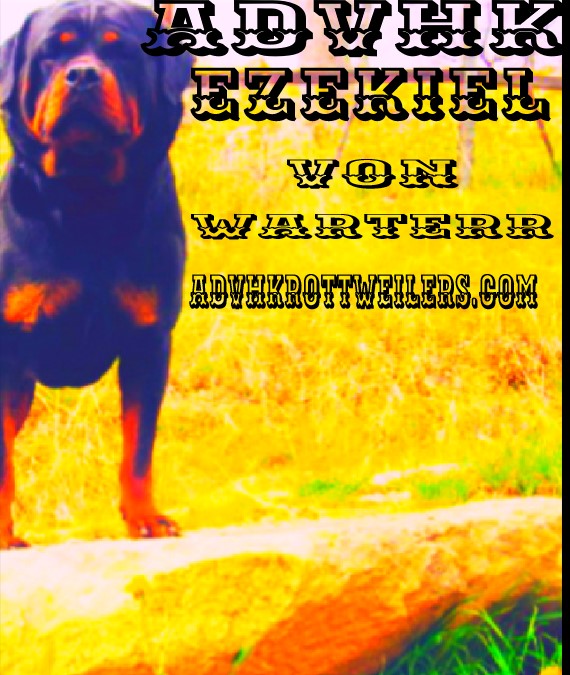 Stud Services specializing in German Rottweilers.
We have Ezekial Van Warterr Champion Bloodline Proven Producer
Cell number:
1-559-391-7971

View Ezekial Von Warterr's Past Pups

We look into the eyes, elbows, and temperament before we even breed these rotties. They are the cream of the crop, the best of the best, the diamonds in the rough. These dogs are show quality German Rottweilers.

If you are looking to breed or just looking for a pet, it is all quality. We breed to standard. These German Rottweilers come from a long line of championship bloodlines - Not just one or two but the whole pedigree. We don't mass produce, we produce the best of the best pups.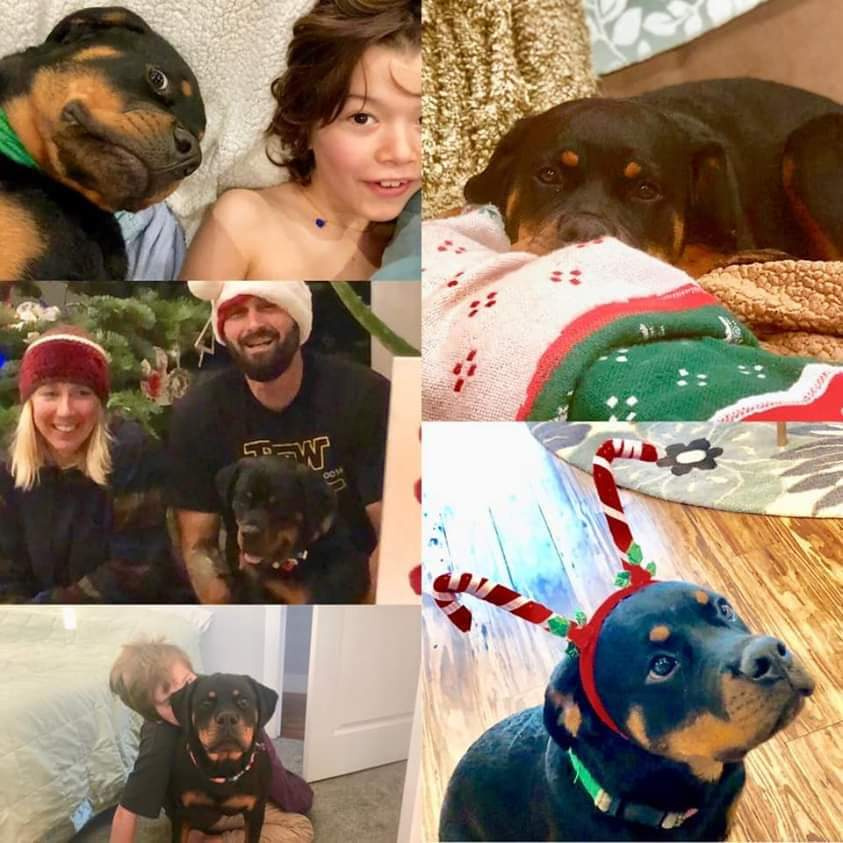 Our dogs come with a health certificate during the time of purchase. These pups will be up to date on their shots. We have breeding working prospects or non breeding working prospects. all these Rottweilers are AKC registered and ready to go show and breed.

We at Asher der von Hause Kennel want to produce the highest standard of German Rottweilers to the end. We sell our pups in 3 distance grouping that clarify where we believe the puppies will grade out into adulthood.
For the dogs that I breed I look into their temperament on both sides of the lineage before putting the dogs together. We have OFA's on all of our dogs. My Rottweilers have magnificent temperaments. Rottweilers are fearless and courageous dogs, and that's why I love them!

I have always had a love for animals ever since I was a kid. Growing up, I always asked my grandfather if I could work at the SPCA and he always told me "maybe when you are a little bit older Cody". I have had all kinds of animals growing up - parrots, cats, dogs, you name it. But nothing compares to the Rottweiler. Why you ask? Well first of all they are one of the most loyal breeds of all – yup I said it. The second reason is because they call them the butcher dog because they carry the meat back and forth for the butcher. The third is because they are the most ancient bred dog - I wonder why. Because they are fantastic dogs. They even accompanied the Romans through Germany driving the cattle.
We are welcoming a new member to our family. Meet Gloria Von Warterr and AKC Register, Champion Bloodline and show quality.
Don't forget to subscribe to our YouTube channel

So why do I breed them you ask? Well except the love and compassion for these dogs, all I'll tell you is they almost went extinct in the middle of the 19th century because there was no more room for cattle herders and roads were being paved. It took the Rottweiler out of business until the 20th century. Now they are used for military and the police force. So, let's start talking about the Rotties I have here.
All of the Rotties you get from me will have a health certificate. All of my Rotties have been inspected by the OFA, which they look into the hips, eyes and elbows. So if you had been looking for a Rottweiler you have come to the right place!
My dogs come from champion bloodlines with great pedigrees, big heads and muscular bodies. My goal here at Asher der von Hause Kennel is to make champions so you can count on me if you are looking to get one of these Rotties to breed. If you are looking for a pet I also have Rottweilers as pets too so let's talk about getting you one of these fantastic Rotties.